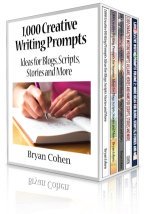 Writer's block stinks. Beat it forever for just $8.99
For the first time ever, you can get my ultimate collection of 5,000 creative writing prompts for over 25% off. The
1,000 Creative Writing Prompts Box Set
contains five books with over 150 five-star reviews.
Click the links below to get it before this deal runs out!
Amazon ->
http://bit.ly/noblockazon
Nook ->
http://bit.ly/noblocknook
Apple ->
http://bit.ly/noblockapple
Google Play ->
http://bit.ly/noblockgoogle
IRENE HAMILTON
by Irene Hamilton
(Grande Prairie AB)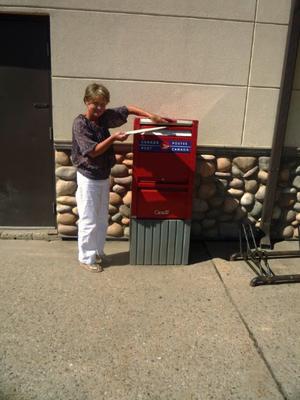 Irene and Molly
Irene hamilton


Irene Hamilton holds an honorary degree in doing whatever she pleases. She was born Gladys Irene Byrnes in Grande Prairie, Alberta, Canada. She and her hubby Ken hang out with grown children, grandchildren, friends and animals. She began her life with a stubby pencil clutched in her raised fist and she will die the same way.

Early retirement from a mish mash of business ventures allows her time to write stories. She has completed three GLADYS TRIPALONG novellas. Humor, generously laced with racy components is her preferred genre.

Irene had the opportunity to grown up in a small Canadian town (now a city in excess of 50,000)in the company of the same group throughout her schooling. The best part of her week was walking ten blocks to the library for a load of novels to captivate her imagination.

She claims to be a world famous author. Well, not really!