The Writing Prompts Workbook:
Grades 9-10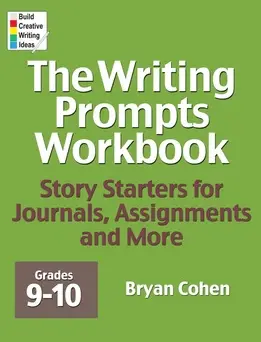 Help your kids to love creative writing!
As ninth and tenth graders continue to study the more complex aspects of writing, it's important to remember to work on creativity and imagination as well.
The Writing Prompts Workbook is a collection of imaginative situations and questions that will get your students and children to come up with wildly creative ideas to give their brains a break from their more formal writing assignments.
Bryan Cohen, the author of 1,000 Creative Writing Prompts and 500 Writing Prompts for Kids has compiled 200 of some of his best prompts for seventh and eighth graders in this workbook. Use them for journals, assignments, poems, conversations, songs and more! 
Get the Writing Prompts Workbook today and watch your child's creativity flow!
Here are some examples from the book: 
31. If you could go out to lunch with yourself from five years in the future and yourself a decade down the line what would the three of you talk about? What would their best piece of advice be for you?
56. After winning a contest, you have the opportunity to meet your hero. The only issue is, this hero is nothing like the person you thought you were meeting. Describe the encounter from beginning to end. Is this person still your hero afterward?
141. A friend has borrowed a large sum of money from you and has yet to repay it. How do you approach the situation?
Get 100 writing worksheets today for just $3.99!
What are parents and teachers saying about my workbooks?
"I am totally excited about these books and what they have done for my children!" T. Filleman, 5-star Amazon review. 
"Overall, I think this is a valuable resource for any teacher looking to spice up writing time!" Stephanie Young, 4-star Amazon review. 
"I'm looking forward to more books from Bryan Cohen," Jan Messali, 5-star Amazon review. 
Today is the day to help your kids to love writing! Buy the book today!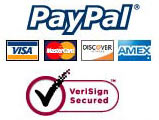 Want to get The Writing Prompts Workbook in paperback? Click here to have it shipped to your door by Amazon!
comments powered by
Written by Bryan Cohen
Bryan Cohen is the author of more than 30 books, many of which focus on creative writing and blasting through that pesky writer's block. His books have sold more than 20,000 copies. You can find him on Google+ and Facebook.
Write a Story Based on These Prompts or This Article!
Use the above prompts or article as inspiration to write a story or other short piece.